When it comes to maximizing space and comfort, you've likely considered buying a sofa bed or futon. This comprehensive guide will walk you through the features, pros, and cons of each to help you make an informed decision.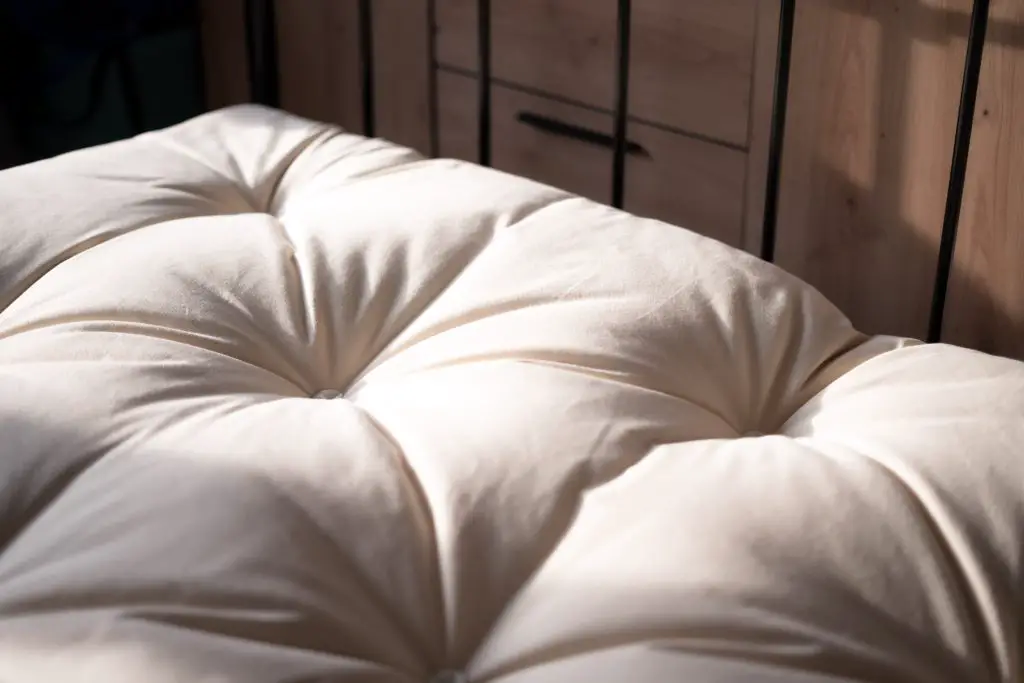 What is a Sofa Bed?
A sofa bed is a dual-purpose piece of furniture that is designed to function as both a couch for sitting and a bed for sleeping.
The transformation is enabled by a built-in mechanism usually hidden underneath the seat cushions. These mechanisms can be of various types, such as pull-out frames, click-clack mechanisms, or folding mechanisms.
How to Operate a Sofa Bed:
Remove any cushions or pillows: Before converting the sofa into a bed, remove any throw pillows or cushions that are on it.
Lift up the seating area: Find the handle or latch typically located underneath the seating area and lift it up to reveal a folded mattress or bed frame.
Pull out the mattress completely: Extend the mattress or bed frame outwards so that it lays flat on the floor. This might require some strength depending on the mechanism.
Secure any latches or mechanisms: Some sofa beds have latches, hooks, or securing mechanisms to stabilize the bed once it's pulled out. Make sure these are properly engaged to ensure stability.
What is a Futon?
A futon is a more minimalist piece of convertible furniture that functions as both a sofa and a bed. Originally from Japan, modern futons often consist of a wooden or metal frame and a single mattress that acts as both the seating cushion and the sleeping surface.
How to Use a Futon:
Remove any decorative pillows or cushions: Take off any non-essential cushions or pillows.
Release the locking mechanism: Most futons have a straightforward locking mechanism usually found on the sides or at the bottom of the frame. Release this to allow movement.
Fold down the backrest: Gently lower the backrest until it forms a flat surface, converting the futon into a sleeping area.
Make sure it's laying flat: Confirm that the mattress is even on the frame for maximum comfort.
Comparing a Sofa Bed and Futon
Comfort: Sofa beds are often filled with more padding and cushioning, providing a softer seating area. Futons, on the other hand, tend to be firmer.
Space: Futons are more space-efficient, making them suitable for smaller rooms or apartments. Sofa beds generally require more floor space, especially when extended.
Cost: Futons are generally more budget-friendly, whereas sofa beds can be more expensive due to their more complex construction.
Ease of Use: Futons are usually quicker and easier to convert from sofa to bed and vice versa.
Factors to Consider
Budget: Sofa beds can be more costly due to the materials used and the mechanisms involved.
Space: Make sure to measure your room before making a decision. Take into account the space needed for both the sofa and bed configurations.
Frequency of Use: If the piece is going to be converted frequently, a sofa bed may offer better durability and comfort in the long run.
Style: Sofa beds typically offer more choices in terms of design, fabric, and color options, allowing you to better match your existing decor.
For more articles on sofa beds, click here: Sofa Bed: All You Need to Know About Sofa Beds
Conclusion: Sofa Bed or Futon
Whether you choose a sofa bed or futon, both options provide versatility and can be a great addition to your home. The key is to consider your specific needs and preferences to make the right choice.