Are click clack sofa beds comfortable? This is a question often asked by those considering this stylish and versatile piece of furniture for their home. In this guide, we will explore the factors that contribute to their comfort and how to ensure you pick the right one for your needs.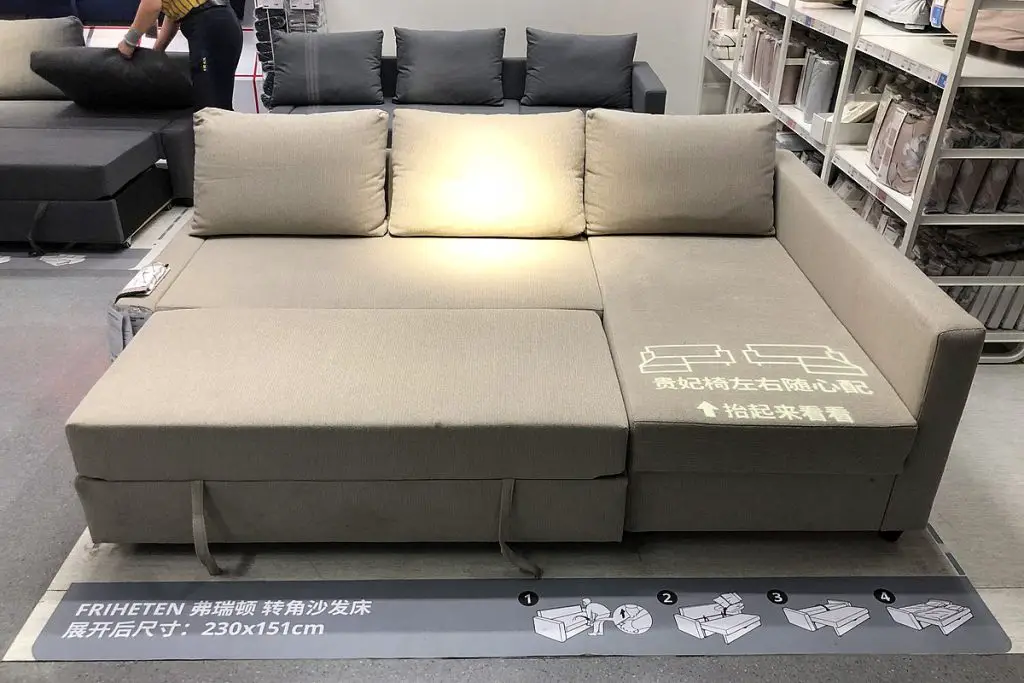 N509FZ, CC BY-SA 4.0 https://creativecommons.org/licenses/by-sa/4.0, via Wikimedia Commons
The Design of Click Clack Sofa Beds
Click clack sofa beds feature a unique mechanism that allows them to be easily converted from a sofa to a bed. Here's a detailed explanation of their structure:
The Frame: Typically made of solid wood or metal, it provides support.
The Mechanism: The 'click-clack' mechanism allows for smooth conversion.
The Cushioning: Quality of cushioning determines comfort both as a sofa and bed.
Comfort Factors to Consider
When assessing if a click clack sofa bed is comfortable, consider these elements:
Material: The fabric and inner material affect comfort.
Size: Ensure it's suitable for the intended users' height and weight.
Usage: Determine whether it will be used daily or occasionally.
For more articles on sofa beds, click here: Sofa Bed: All You Need to Know About Sofa Beds
Finding the Right Click Clack Sofa Bed
To ensure your click clack sofa bed is comfortable, follow these steps:
Measure the space where it will be placed.
Consider the primary use and choose materials accordingly.
Test it in-store or read reviews if purchasing online.
Are Click Clack Sofa Beds Comfortable: Conclusion
While the comfort of click clack sofa beds can vary, understanding the key factors will help you make an informed choice. Remember to consider your personal preferences and the intended use to find the perfect fit for your home.