If you're wondering how to get rid of a sofa bed, you've come to the right place. Getting rid of large furniture like a sofa bed can be a daunting task, but it doesn't have to be. In this guide, we will walk you through the entire process, step-by-step.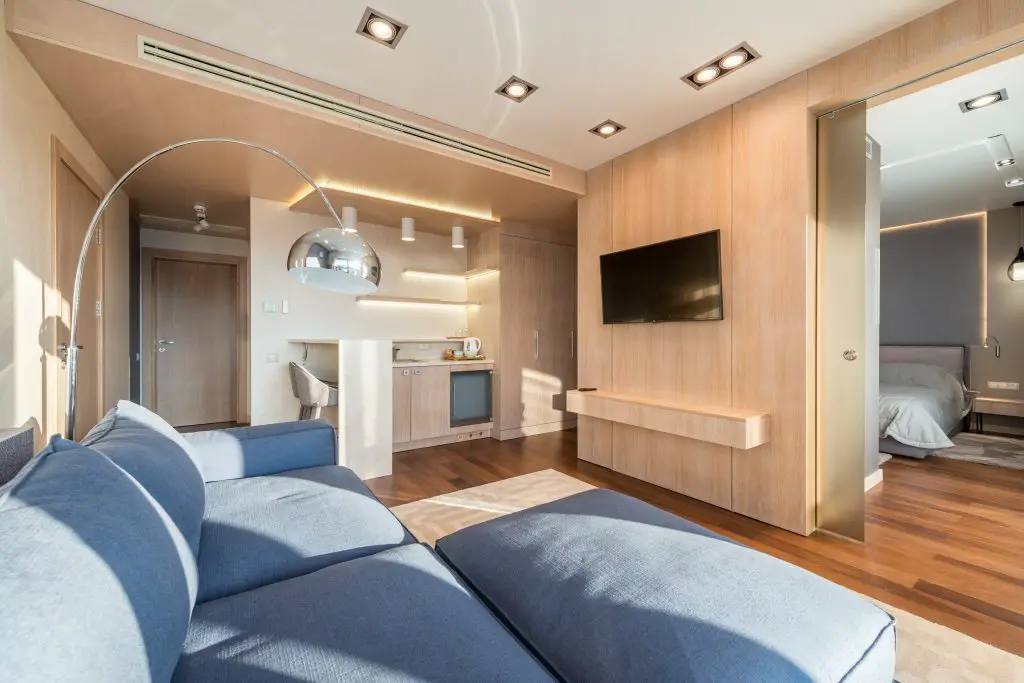 Preparation Steps
Before you can get rid of your sofa bed, the following are steps to take…
Assess the Condition
The first thing you need to do when planning how to get rid of a sofa bed is to inspect its overall condition. Look for any signs of wear and tear, like rips in the fabric or structural damage to the frame. Check the functionality by opening and closing the bed several times to ensure the mechanisms work correctly.
If the sofa bed is in good shape, with minimal signs of use, you may be able to sell it or donate it to a charitable organization. Selling or donating not only offers a more sustainable disposal option but may also provide some financial return or tax benefits.
Measure the Sofa Bed
Grab a measuring tape and note down the sofa bed's height, width, and depth. Accurate dimensions are essential for two reasons:
If you plan to sell or donate, potential buyers or charity organizations may ask for these measurements.
For disposal or recycling services, you will need to know the size to get an accurate cost estimate.
Dismantling the Sofa Bed
Collect Necessary Tools
Before you begin the dismantling process, gather all the tools you'll need to do the job efficiently. A standard set of tools for this task usually includes:
Have these tools within arm's reach to make the process go more smoothly.
For more articles on sofa beds, click here: Sofa Bed: All You Need to Know About Sofa Beds
Remove Cushions and Upholstery
Firstly, remove any cushions or pillows from the sofa bed. Most sofa beds have removable seat and back cushions that simply lift off. Once removed, decide whether these can be sold, donated, or need to be disposed of separately.
Detach the Mattress
To detach the mattress, pull it out into the bed position. Locate any fasteners, clips, or hooks that secure the mattress to the metal frame. Using your screwdriver or wrench, undo these fasteners and lift the mattress away from the frame. You may need a helper for this part, as mattresses can be heavy and awkward to handle alone.
Methods of Disposal
Selling the Sofa Bed
If your sofa bed is in good condition, consider selling it through online marketplaces such as Craigslist, eBay, or Facebook Marketplace. Take clear photos from multiple angles and provide a detailed description, including the dimensions you measured earlier. Set a reasonable price based on similar items for sale.
Donating the Sofa Bed
Charitable organizations like Goodwill, Salvation Army, or local shelters often accept furniture donations, including sofa beds. Contact them to inquire about their acceptance criteria and, if possible, drop off the sofa bed yourself to save on pick-up fees.
Junk Removal Services
If your sofa bed is not in a state to be sold or donated, your last resort may be a junk removal service. Companies like 1-800-GOT-JUNK? or local waste management services often provide this type of service. Costs will vary depending on the size of the sofa bed and your location, so it's good to shop around for quotes.
How to Get Rid of a Sofa Bed: Conclusion
Each of these steps aims to make the process of getting rid of your sofa bed as straightforward as possible. Whether you're selling, donating, or disposing of it, you now have the tools you need to do so efficiently and responsibly.